Black Flower 20's Hand painted, Brooch, Hair Clip, Corsage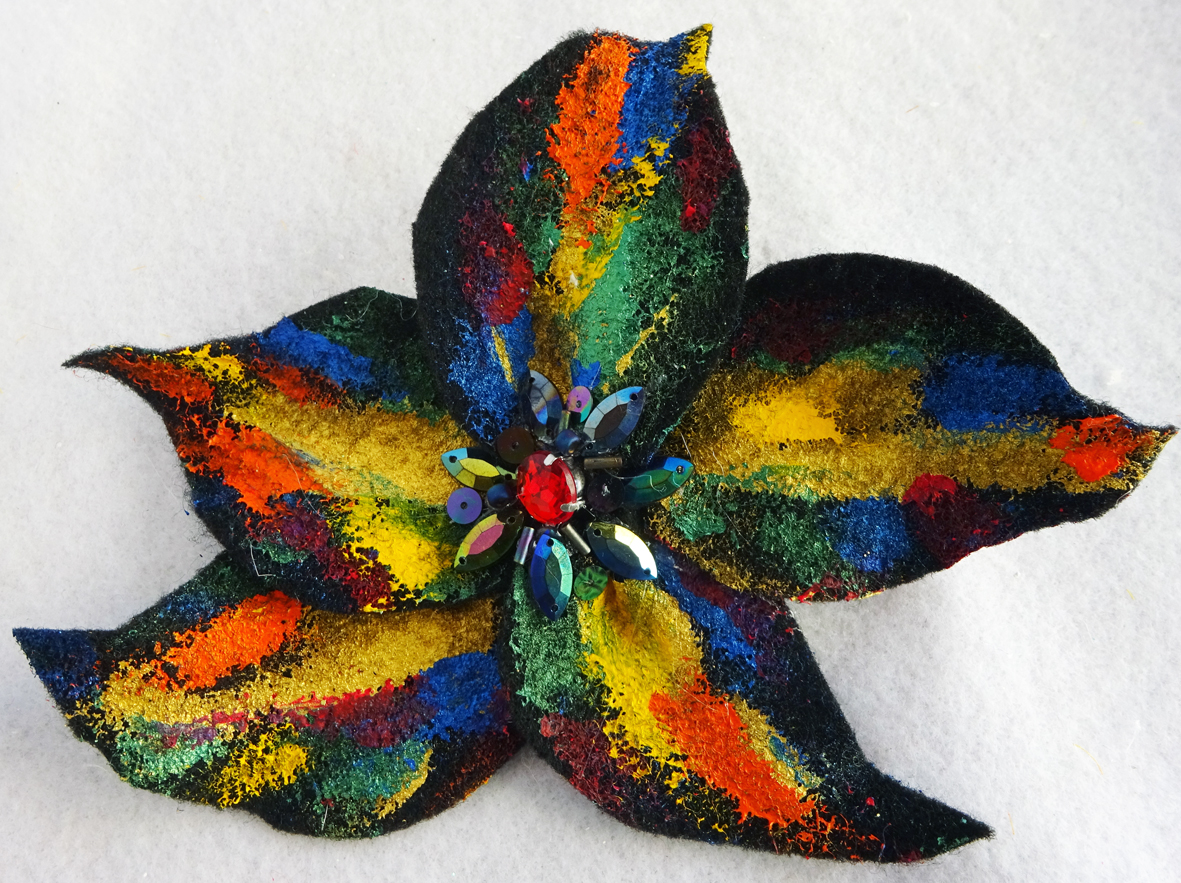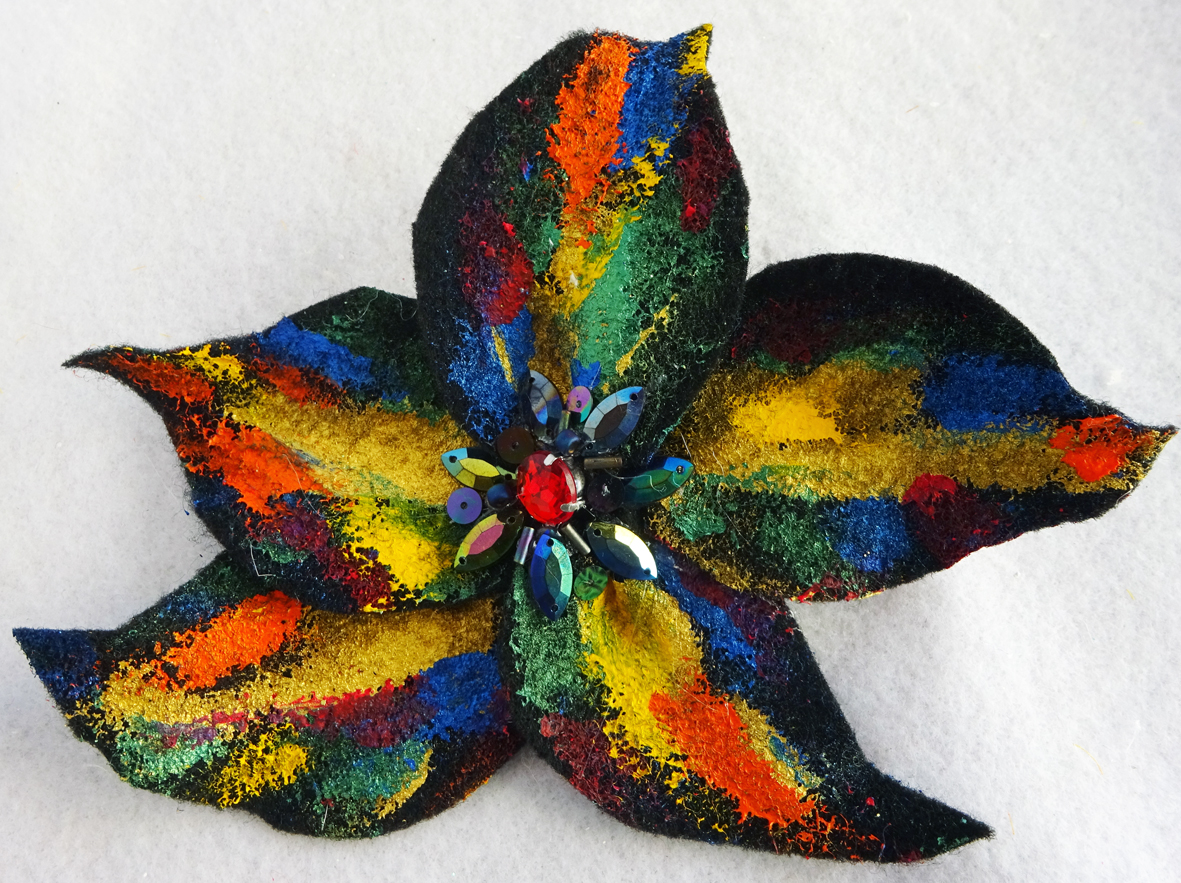 Black Flower 20's Hand painted, Brooch, Hair Clip, Corsage
Black Flower 80's Hand painted, Brooch, Hair Clip, Corsage,
Beautiful Black Felt Hand painted flower with striking colors….reminiscent of the 1980's...Corsage can be worn on anything. Black flower hand painted with Blue, green, yellow, orange, red and Gold. Accented with iridescent rhinestones in the center.
There are so many ways to wear this beautiful Hand painted Flower Brooch, Hair clip. Pin it and instantly transform any outfit into something special….Pin it on a scarf to keep it in place..pin it on a hat….pin it on a dress or a jacket…or just clip it in your hair…The possibilities are endless!
Flower size - 7 inches / 18 centimeters